THE IDEAL moisture level in your home is 30% to 50%, according to the Good Housekeeping Institute's Cleaning Lab experts. But in the wintertime, the colder air often has fewer water molecules in it, leaving you to deal with parched skin, congestion and more. If you find yourself sniffling, snoring at night or suffering from dry skin, you may benefit from adding a humidifier to your home.
Just in time for late winter temps, the best-selling Levoit Ultrasonic Cool Mist Humidifier is on sale for just $30 on Amazon, (a.k.a.) a budget-friendly companion to tackle dry air concerns. This handy low-profile device releases a fine mist into your home, increasing the moisture levels in the air and claiming to alleviate dry air symptoms like dehydrated skin and sinuses. What's more, several other Levoit humidifiers earned the brand top spots in our best humidifier tests, including the best overall.
Tiny but mighty, it's effective in rooms up to 240 square feet. This makes it easy to place in bedrooms, home offices and living rooms to effectively humidify without taking up tons of storage space. And with more than 12,500 five-star ratings on Amazon, it's one of the best-selling humidifiers online.
More From Men's Health One of its most valuable qualities is its subtle operation. When running, it emits noise under 21 decibels—quieter than a whisper. This means you won't have to worry about it disturbing your sleep if you choose to run it at night. Its user-friendly knob makes it easy to operate without any complicated settings and a handy night light gently illuminates the room if you choose to leave it on.
To help you avoid constantly refilling your humidifier every few hours, the Levoit humidifier also has an extra-large 2.4-liter water tank that can run for 24 hours uninterrupted. Just note that this device has to be flipped upside down to be refilled, and it may leak a few droplets of water when you tip it right-side up again.
"The first night of using a humidifier for the first time showed a little improvement in my dryness and allowed me to sleep mostly uninterrupted," one Amazon reviewer writes. "By the third night, I didn't have any sleep interruptions at all … The humidifier is the quietest one I've ever had, so I'm finally able to keep it on at night."
Other noteworthy features include the humidifier's rotating knob, allowing you to point the stream of mist in any direction, and an automatic shut-off sensor that activates when the tank is empty. Avoid winter sniffles and snag this practical and easy-to-use humidifier while it's still 25% off on Amazon for a limited time.
SAVE NOW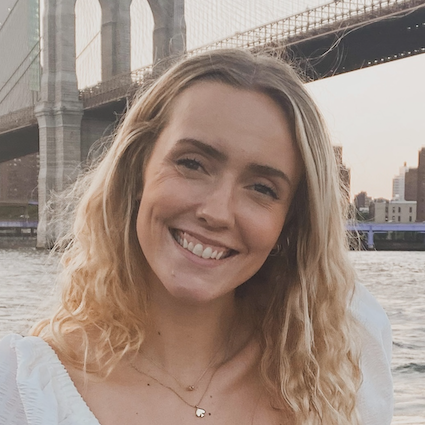 Commerce Editor
Samantha Jones is a commerce editor at Hearst Magazines, covering lifestyle, fitness, beauty and more. She has written for Good Housekeeping, Real Simple, Better Homes & Gardens and beyond, and she loves staying up to date on the latest viral products worth shopping. When she's not at her desk, Sam can be found on a run in Central Park or trying out new brunch spots with friends.