Think being the bestselling role-playing game of all time entitles you to a halfway decent on-screen adaptation? Think again. Despite its ubiquity in popular culture, Dungeons & Dragons has flopped on both the big screen and the small screen, with the 2000 feature film starring Jeremy Irons and Marlon Wayans taking the most relentless drubbing of them all. As Roger Ebert wrote in his review, "Imagine a kingdom that looks half the time like a towering fantasy world of spires and turrets, castles and drawbridges—and the other half like everyone is standing around in the wooded area behind Sam's Club on the interstate." Its sequel was a made-for-TV movie, while the threequel was a direct-to-video release—those too were critical and commercial failures.
But Dungeons & Dragons' luck is about to change. After a lengthy battle over the intellectual property rights, a new feature film has landed at Paramount Pictures. At long last, the stars have finally aligned for this beloved game's second life on screen. And now, with a flashy full-length trailer, we know much more about the upcoming adventure. Back at San Diego Comic-Con last summer (where we drank too much at the Dungeons & Dragons tavern), Hugh Grant likened the movie's tone to Monty Python—and now, it's clear that he was exactly right. The trailer has a bright, irreverent tone, as well as plenty of Easter eggs for devoted players. We also learn more about the characters in our party, as Chris Pine's Elgin the Bard reveals, "I've lost everything that ever mattered to me," with a quick aside to his wife and daughter. But by the looks of it, Elgin is about to find a new family in this merry band adventurers.
You sold yet? Here's the full rundown on Dungeons & Dragons: Honor Among Thieves.
This content is imported from youTube. You may be able to find the same content in another format, or you may be able to find more information, at their web site.
But First, What Is Dungeons & Dragons?
If you've yet to be indoctrinated into the cult of D&D, we've got you covered. Published in 1974, D&D is a popular tabletop roleplaying game rooted in storytelling, with an open-ended and cooperative structure. We promise, it's not as confusing as it sounds. As D&D's official website describes the game:
Like games of make-believe, D&D is driven by imagination. It's about picturing a crumbling castle in a darkening forest and imagining how a fantasy adventurer might react to the challenges that scene presents. In this fantasy world, the possibilities are limitless. Unlike a game of make-believe, D&D gives structure to the stories—a way of determining the consequences of the adventurers' actions. Players roll dice to determine whether their attacks hit or miss and whether their characters can scale a cliff, roll away from the strike of a magical lightning bolt, or pull off some other dangerous task. Anything is possible, but the dice make some things more probable than others.
A typical game of D&D is often composed of four or five players, as well as a Dungeon Master. Players choose a race (such as halfling or human) and a class (such as fighter or wizard) for their characters from predetermined categories, then imagine their characters' personalities, appearances, and backstories. Together the characters form an adventuring party, who set out on a quest, working collaboratively to make their way through the fictive landscape. To explore, travel, and fight, players roll dice, which determine the outcomes of their actions. Dungeon Masters facilitate the game, acting as the storyteller and referee, while also determining the results of the players' dice rolls. The game has no real end or winner; some games stretch across months and years, at which point they become "campaigns."
What Will The Dungeons & Dragons Movie Be About?
The official Dungeons & Dragons: Honor Among Thieves synopsis reads as follows:
An ex-Harper turned thief escapes from prison with his partner, a female barbarian, and reunites with a no-talent wizard and a druid new to their team in an effort to rob the cheating conman who stole all their loot from the heist that landed them behind bars, and used it to install himself as the Lord of Neverwinter. Only the traitor is allied with a powerful Red Wizard who has something far more sinister in store.
The first trailers for Honor Among Thieves, which you can view above, are deliciously batshit. The movie seems like classic D&D: a band of unlikely companions comes together, then sets off across a fantastical landscape to achieve a goal and defeat a Big Baddie. There are zingers, the titular dragons, and Regé-Jean Page obliterating monsters with a pretty sweet sword. By the way, exhibitions at the tavern seemingly confirmed the appearances of several monsters, including Mimics, Beholders, and Displacement Beasts.
If you're curious about the tone of the film, Pine described it to Entertainment Tonight as a mixture of Spinal Tap, The Princess Bride, and Game of Thrones; he also said that it's "poppy" and "eighties heartfelt," with "a little bit of Goonies thrown in there." Whew! Director John Francis Daley echoed Pine's read on the film, telling The Hollywood Reporter, "We never wanted to spoof the genre of fantasy or take the piss out of it. But we did want to find another way into it that we hadn't necessarily seen before. Just the format of Dungeons & Dragons is so interesting and fun and all about critical thinking and thinking on your feet and figuring out ways to make things work after they fall flat. There's a lot of the spirit of that that we're trying to inject into the movie itself."
Who's In the Cast?
Headlining the cast are Chris Pine, Michelle Rodriguez, and Regé-Jean Page, who teased that the film will be "a huge sigh of relief for Dungeons & Dragons fans everywhere," as well as "a breath of fresh air." Pine will play Elgin the Bard, the escaped thief mentioned by the synopsis and the group's de facto leader; he described the character as "the ultimate party-planner." Rodriguez plays his barbarian partner, named Holga, while Page appears as a Paladin named Xenk.
As for supporting characters, Justice Smith will play the Sorcerer, Sophia Lillis will play a tiefling druid named Doric, and Jason Wong will play an unspecified character named Dralas. Hugh Grant will play the story's main villain, the Rogue Forge Fletcher. If Grant's Paddington 2 performance is anything to go on, we suspect he'll be a spectacular villain. The D&D tavern offered our first official glimpse of the cast in action:
Who's On the Creative Team?
The Dungeons & Dragons movie will be directed by Game Night's Jonathan Goldstein and John Francis Daley, who also wrote the script. If Game Night's success is anything to go by, D&D fans can expect a similarly deft touch with humor and meta-references. Daley also has serious D&D cred—during his time on Freaks & Geeks, he appeared in one memorable scene as a D&D geek. Don't worry, tabletop fans—Daley promises that the film will have "a ton of Easter eggs loaded in there."
This content is imported from youTube. You may be able to find the same content in another format, or you may be able to find more information, at their web site.
When Is The Dungeons & Dragons Movie Coming Out?
Though it was originally set to land in early March, Paramount has pushed the release date back by four weeks, meaning that the film is currently slated for release on March 31, 2023. With Creed III and Ant-Man and the Wasp: Quantumania also on the slate for late February / early March, no doubt Paramount is making moves to give the D&D movie a clearer runway.
Watch this space for updates as we continue to learn more.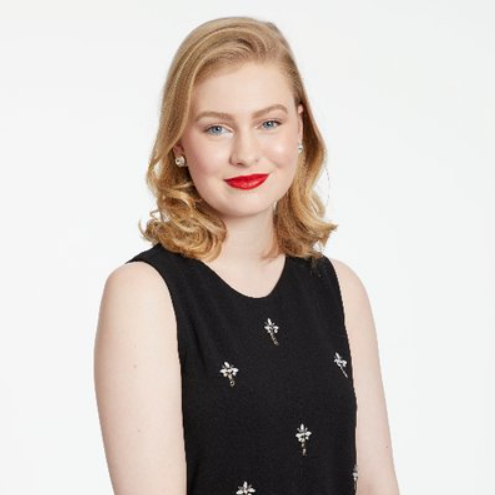 Books and Fiction Editor
Adrienne Westenfeld is the Books and Fiction Editor at Esquire, where she oversees books coverage, edits fiction, and curates the Esquire Book Club.