Former ESPN president John Skipper is floating the idea of transitioning the Super Bowl from a television broadcast and streaming program to a pay-per-view event.
Skipper said if the proposal was ever implemented, the NFL would have the benefit of significant increases in revenue.
"I assume that there are some number of people that's the only game they watched the entire year, and they don't want to be left out," Skipper said during a Wednesday appearance on the "Big Suey" podcast from Dan Le Batard's podcast network.
CLICK HERE FOR MORE SPORTS COVERAGE ON FOXNEWS.COM
Over 113 million viewers tuned into FOX's television and digital properties, which represents the best audience for a Super Bowl in six years.
CHIEFS' PATRICK MAHOMES, TRAVIS KELCE SCOFF AT 'REBUILDING' COMMENTS DURING SUPER BOWL PARADE
Viewers watched the Chiefs' thrilling comeback win over the Eagles. The victory gave the Chiefs their second Lombardi Trophy in four seasons.
Skipper added that the league is in a unique position to leverage its annual big game.
"That's a pretty great place to be for a live event," Skipper said. "Fifty percent of the country does not want to be left out. It leads me to a slightly different discussion; if half the country is watching your game and they're watching it for free, how many of those people would pay a big sum of money to watch the game?"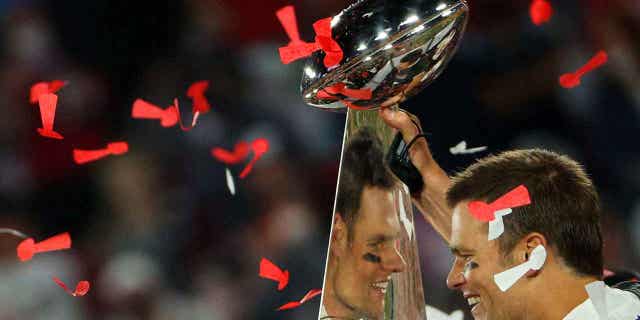 The former ESPN boss was eventually asked if the NFL would consider charging fans to watch the Super Bowl in an effort to ramp up revenues.
"If you just assume that half of the people watched would still figure out a way to watch if it costs $200-$250 for a household, you're just going to have more of what David said, bigger parties," Skipper said.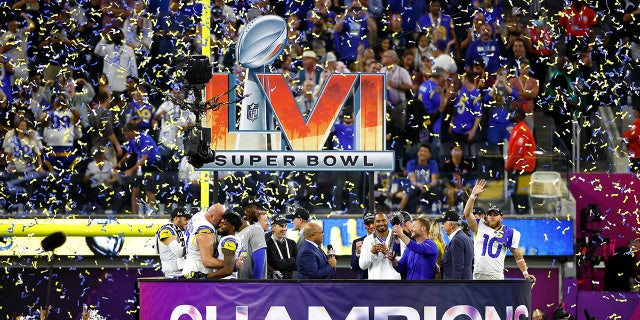 "I don't know how many households, I assume it's half the households who watched; if it was only a quarter of them are willing to pay $20 to have a party at their house, it would still get you into the billions of dollars for a single game, and that is the single best way I can think of for the NFL to increase their annual revenue take for their clubs, is to make the Super Bowl a pay-per-view event."
Aside from the game action, another big draw for viewers is the annual halftime show. FOX Sports said the Apple Music Halftime Show featuring Rihanna drew an average of 118.7 million viewers. The figure represents the second most-watched performance in Super Bowl history.
CLICK HERE TO GET THE FOX NEWS APP
Next year's Super Bowl will kick off from Allegiant Stadium in Las Vegas. FOX will broadcast Super Bowl LIX from New Orleans.