$36 million could buy all 10 of the most expensive homes currently for sale in the Ottawa area
Article content
First Reading is a daily newsletter keeping you posted on the travails of Canadian politicos, all curated by the National Post's own Tristin Hopper. To get an early version sent directly to your inbox every Monday to Thursday at 6:30 p.m. ET (and 9:30 a.m. on Saturdays), sign up here.
Article content
TOP STORY
Article content
According to a new Angus Reid Institute poll, a majority of Canadians would like to see the country's official prime ministerial residence turned into rubble. The mansion is currently uninhabitable due to decades of chronic neglect, and hasn't featured a full-time human occupant since Stephen Harper moved out in 2015.
While 41 per cent of poll respondents wanted Ottawa to renovate the 155-year-old home, everybody else opted to "knock it down." In its place, they'd either build a new home or just leave the site vacant.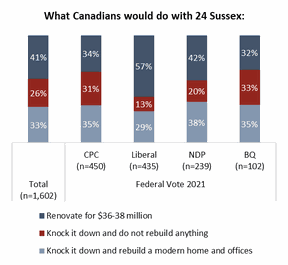 If Canadians are hesitant to fix up the prime minister's house, it might be a matter of price. According to the National Capital Commission, any renovation of the 12,000-square-foot home would require at least $36.6 million.
Article content
Heritage renovations aren't cheap, but it's safe to say that it's a figure well beyond anything that would be considered for any equivalent 34-room mansion.
Below, a cursory look at what $36.6 million buys you in the current Canadian real estate market.
A brand-new gondola
North Vancouver's Grouse Mountain Resort just began work on a "transformational" new gondola system that would include 13 towers and 27 eight-person gondola cabins. Once completed, it will be able to ferry 1,000 people up the mountain every hour, with each trip taking just five-and-a-half minutes. And the cost of installing this futuristic marvel within sight of downtown Vancouver? About $35 million.
A (slightly larger) mansion in the middle of Montreal
It's obviously not tremendously practical for the prime minister to live two hours' away from the capital in Montreal. But it's worth noting that with the money used to fix up 24 Sussex, the feds could buy a jaw-dropping mansion within walking distance of downtown Montreal. 3165 Place De Ramezay easily matches 24 Sussex for regal flavour; it's got a stone exterior, a wood-panelled garage, plenty of chandeliers and a sauna. And its $35 million list price covers both the home and a large chunk of land (the land under 24 Sussex is already federal property).
Article content
A hockey complex serving an entire region
Just a few months ago, the announcement of a new hockey complex for Magog, Que., was considered so important that it featured a joint announcement by both Quebec Premier François Legault and Pascale St-Onge, the federal minister of sport. It's got two rinks and plenty of spectator space, all housed within an ultra-modern facility expected to become a hub for amateur hockey in Quebec's Eastern Townships. And it cost just $35 million.
Renovating an entire block of Ottawa heritage buildings
Okay, maybe it's just really, really expensive to fix up heritage buildings in the Ottawa area for some reason. The Bayview Yards project took a semi-abandoned 46,000-square-foot Ottawa municipal works building and transformed it into an "innovation centre" filled with startups, labs and meeting spaces. The price tag? Between $30 and $38 million.
Article content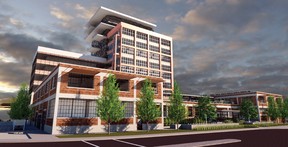 A state-of-the-art cricket stadium
A couple years ago, Brampton, Ont., mayor Patrick Brown set out to make his city the "Cricket Capital of Canada" by building a state-of-the-art cricket stadium with seating for 5,000. It's debatable whether cricket is ever a great way to direct Canadian municipal funding, but the stadium would run about $35 million.
All 10 of the most expensive homes currently for sale in the Ottawa area
Go to Realtor.ca, key in "Ottawa" and then pull up all the most expensive homes for sale in the region. If you decided to start at the top of the list and buy houses at list price until you reached $36 million, you'd have 10 luxury homes before you ran out of money. Many of these homes are similar in size to 24 Sussex and are located roughly the same distance from Parliament Hill. 251 Thorold Road, for one, is a red brick mansion located only a block away from Stornoway, the official residence of the Leader of the Opposition. That home's listed for only $4.3 million.
Article content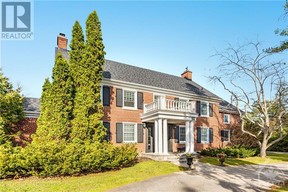 IN OTHER NEWS
One consequence of high inflation? Everyone starts going on strike when they realize that their wages are hemorrhaging purchasing power. The union representing 35,000 Canada Revenue Agency employees just demanded a 30 per cent wage increase over the next three years. And now 120,000 other civil servants represented by the Public Service Alliance of Canada will soon be taking strike votes. The latter group isn't quite as demanding; they're looking for four per cent annual wage increases while the government is offering two per cent.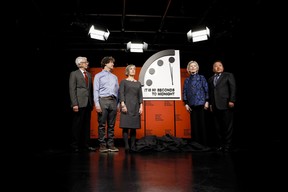 CBC published an explosive allegation last week that the office of Alberta Premier Danielle Smith has been emailing Crown lawyers in an apparent attempt to defray prosecutions against the ringleaders of an extended anti-mandate blockade at the Coutts, Alta. border crossing last year. It's a pretty serious charge; first ministers are absolutely not allowed to micromanage the operations of the justice system. There's just one problem: A quick probe by Alberta Public Service found no evidence of any email contact whatsoever between the premier's office and the Alberta Crown Prosecution Service. What's more, CBC then admitted they hadn't actually seen any of the emails in question; they just took the word of an anonymous tipster who promised they existed.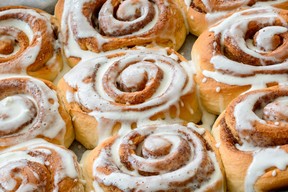 Get all of these insights and more into your inbox every weekday at 6 p.m. ET by signing up for the First Reading newsletter here.