Article content
Jasmin Hartin has been dealt a losing hand.
Article content
The 33-year-old mom of two originally from Eastern Ontario is in a bitter custody battle with her former common-law husband whose father happens to be the wealthiest — and most powerful —man in Belize.
Article content
Hartin's life was turned upside down in an instant on May 28, 2021, on a dock in Belize where she says her friend, San Pedro Police Chief Henry Jemmott, was showing the Canadian woman how to use his gun.
But according to Hartin, the Glock suddenly went off, killing the father of five. Hartin's nightmare was just beginning.
She was charged with manslaughter by negligence even though in an earlier ruling, a magistrate emphatically described the tragic incident as an "accident". And the drug possession charge she was also charged with? Well…
Article content
Cops allegedly found cocaine on the blood-soaked blond. According to a source, it turned out to be the first in a slew of stumbles by the corrupt local constabulary.
Hartin had been in a long-term relationship with Andrew Ashcroft, whose father, Sir Michael Ashcroft, is a billionaire and the richest man in Belize.
Recommended video
"There were no drugs," a source close to Hartin exclusively told The Toronto Sun. "The 'drug' they found that night on Jasmine, the lab results came back in June … it was acetaminophen (Tylenol)."
The source's claims the "chain of custody" of the drugs is missing, and the evidence was not logged. The source added that officers also made false statements that are contradictory in "each of the discovery files." In fact, the source added, the possession charge was laid before the lab results came back.
Article content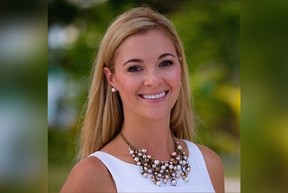 "People are starting to understand that Jasmine has been horribly smeared," the source added.
"And the drug narrative is totally false."
Hartin herself has previously told The Toronto Sun she was frightened for her safety in Belize, where every movement, every gesture is carefully weighed against the all-encompassing peril.
She believes she had previously been set up to be murdered, but she left a jail cell via the front instead of the back.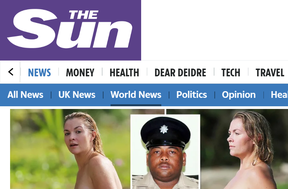 The dope accusations oddly arrived just before Hartin's custody hearing. Take a guess how that went? Andrew Ashcroft whisked the kids off to Turks and Caicos.
While there have been occasional phone calls, Hartin has not seen them in eight months,
In addition, Belize's top cop Chester Williams claimed Hartin was plotting to kill him, then … on second thought, well, no, I guess she wasn't.
"The real truth has yet to come out," the source said. "They are trying to break her every way they can. She feels threatened every single minute, they will do anything to get her."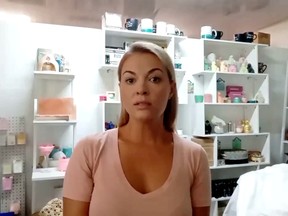 The source added: "They wanted Jasmine to keep quiet and told her, 'Jasmine, if you don't stop talking to the media you're going to be in deeper trouble. We don't want to see you in Hattieville (site of the country's biggest prison).'"
bhunter@postmedia.com
@HunterTOSun