We break down this year's biggest snubs
Article content
The Oscar nominations arrived Tuesday with the mind-bending drama Everything Everywhere All At Once leading the pack with 11 nominations.
Article content
The sci-fi adventure was followed closely by The Banshees of Inisherin and the World War I drama All Quiet on the Western Front, both of which scooped up nine noms apiece.
Article content
The 10 movies up for best picture are: Everything Everywhere All at Once, The Banshees of Inisherin, The Fabelmans, Tár, Top Gun: Maverick, Avatar: The Way of Water, Elvis, All Quiet on the Western Front, Women Talking and Triangle of Sadness.
But while there were cheers as past Oscar winner Riz Ahmed and M3gan star Allison Williams read out the nominees, movie fans were no doubt puzzled by several glaring omissions for the 95th Academy Awards, which will be handed out in a live broadcast on March 12.
Whether or not people will watch is a looming question. Viewership for the Academy Awards has been on the downswing. Even though last year's ratings were up in viewership, it was still the second least-watched year for the awards show as the Academy nominated titles that struggled to catch on with audiences.
Article content
Having popular films nominated in the Best Picture category should help get audiences interested, but Exhibitor Relations analyst Jeff Bock tells Postmedia that the "heyday of Hollywood awards fervor is well behind us as a society."
Here's our list for the biggest snubs of the 2023 Oscar nominations.
Tom Cruise — Top Gun: Maverick (Best Actor)

Cruise's long-awaited sequel to Top Gun brought moviegoers back to the theatre in a droves last summer and proved to be the actor's biggest box office in his lengthy career. Returning as Capt. Pete "Maverick" Mitchell, the boyish-looking 60-year-old turned in an emotive performance that reminded audiences and critics why he has enjoyed an almost unparalleled career in front of the camera.
Article content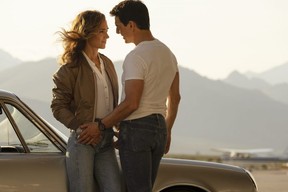 But if we're bothered, Cruise likely isn't. "Tom Cruise doesn't need acting awards — he needs stunt performer awards," Bock tells Postmedia. "Cruise is more concerned with box office than paperweights … which is why he's still the biggest box office star in the world."
It's not a total slight, though. Cruise could still take home Oscar hardware as a producer on Maverick, which is nominated for Best Picture.
James Cameron — Avatar: The Way of Water (Best Director)

Canadian-born Cameron is the only filmmaker who has directed three films that have cracked the $2 billion mark. But even with a Best Picture nomination, his Avatar sequel was snubbed in favour of smaller titles that barely made a dent at the box office . "I'd like to see anyone else put together a VFX-heavy film like Avatar," Bock says. "Truth is, though, sci-fi adventures don't usually get Oscar-love, so in this case, it was an honor just to be nominated for Best Picture."
Article content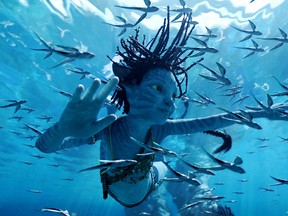 Cameron can take comfort in his Best Picture nod, plus three additional nominations in the technical categories.
RRR (Best Picture)
S.S. Rajamouli's action-musical that dramatized the lives of two real-life Indian revolutionaries has captivated audiences with its boisterous musical number Naatu Naatu and proven to be a hit with staying power. Inexplicably, India did not submit the film as its official pick for Foreign Language feature.
"RRR not being nominated for Best Foreign film is a glaring omission in my mind," Bock says. "That film brought so much joy to the film world this year."
Viola Davis — The Woman King (Best Actress)

The Best Actress category was among the year's most competitive, but most pundits expected Davis to score a nod for her historical epic, which earned her critical accolades and was a box office hit. After Davis landed noms for the SAGs and BAFTAs, she was considered a shoo-in.
Article content
Ryan Reynolds — Spirited (Best Original Song)

Hugh Jackman implored Academy voters to scratch Reynolds' Good Afternoon (from his holiday film Spirited) off its Best Song list. Turns out, they listened to Ryan's singing and agreed.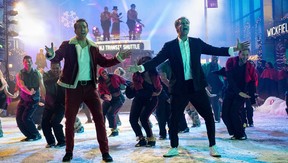 Adam Sandler — Hustle (Best Actor)

After the Oscars brushed off the Sandman for 2019's Uncut Gems, they ignored him again for his role as a struggling basketball scout in the well-received Hustle.
Streamers
Last year, Apple became the first streaming service to take home a Best Picture prize with CODA. Netflix has been pushing for the prestigious prize for quite some time, launching early awards-season campaigns with emphasis on the Critics' Choice voters. For the most part, next month's nominees consist of titles that enjoyed robust theatrical runs. But Bock thinks it's just a brief blip.
Article content
"Streamers have been at the forefront for nominations over the last couple years, and what we're seeing this year is a concerted effort by studios to make sure they bring home the hardware," he says.
Female Directors
The two-year streak of female directors winning Best Director has come to a grinding halt. Sarah Polley (Women Talking) and Gina Prince-Bythewood (The Woman King) were both passed over in favour of lesser known Ruben Östlund (Triangle of Sadness) and Todd Field (Tar).
Taylor Swift — Where the Crawdads Sing (Best Original Song)
Swifties were mad when the pop star failed to be shortlisted for Live Action Short Film for her All Too Well: The Short Film. Well, that goes double now that her song Carolina from Where the Crawdads Sing was left off the Best Original Song list. But not to worry, she can take comfort in the fact that The Weeknd was spurned too after his Nothing Is Lost (You Give Me Strength) from Avatar was omitted.
Article content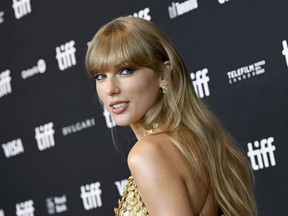 Babylon

Damien Chazelle's much ballyhooed ode to the wild days of Hollywood roared into theatres as one of the leading contenders heading into awards season. But the misfire has been a box-office bust earning less than $30 million worldwide against an $80 million budget. Stars Margot Robbie, Diego Calva and Brad Pitt were the film's last chance to gain an audience with possible acting nods. Now the picture is headed for the dustbin as one of the biggest cinematic disappointments of all time.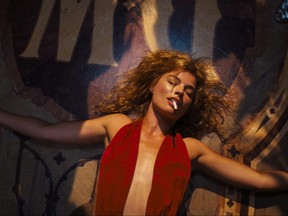 Jordan Peele — NOPE (Best Director)
Jordan Peele served up another surprise with NOPE that had watchers debating all facets of his story online. But despite widespread critical acclaim, the sci-fi thriller didn't land any noms — most notably for Best Director.
The 95th Academy Awards airs March 12 on ABC.
mdaniell@postmedia.com