EXCLUSIVE: Former President Trump said he is "glad" Nikki Haley is running for the 2024 GOP presidential nomination and said she should "not be bound" by her past promise not to run against him.
In an exclusive interview with Fox News Digital, Trump acknowledged that many Republicans who once served in his administration or had been considered his allies could challenge him for the 2024 GOP nomination.
But the former president, who announced his 2024 campaign in November, is encouraging that competition and told Fox News Digital: "The more the merrier."
"I'm glad she's running," Trump said. "I want her to follow her heart — even though she made a commitment that she would never run against who she called the greatest president of her lifetime."
"She should do what she wants to do and not be bound by the fact that she said she would never do it," he said.
Trump's comment came hours after Haley, the former governor of South Carolina and former UN ambassador, launched her 2024 presidential campaign.
NIKKI HALEY LEAPS INTO 2024 GOP PRESIDENTIAL PRIMARY AT PACKED CAMPAIGN RALLY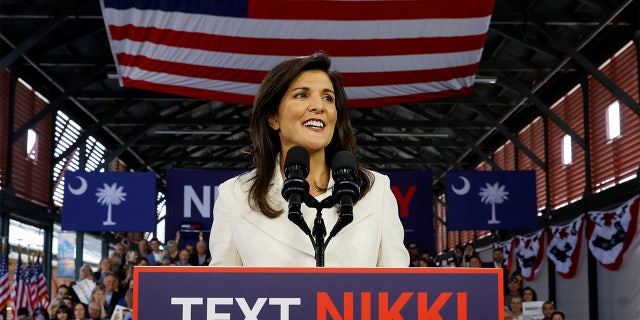 The former president was referring to comments Haley made in April 2021. Haley told reporters then that she would support Trump in 2024 if he chose to run again.
When asked if she would run against Trump, Haley said: "I would not run if President Trump ran. And I would talk to him about it. That is something that we'll have a conversation about at some point if that decision is something that has to be made."
At the time, Haley said she had a "great working relationship" with Trump and stressed the importance of "building on what we accomplished."
Trump said his own campaign is "going really well."
"I'm leading in every poll by a lot — both Republican and Democrat alike," Trump said. "We're going to make America great again."
TRUMP CAMP REACTS TO NIKKI HALEY BECOMING FIRST OFFICIAL OPPONENT: 'JUST ANOTHER CAREER POLITICIAN'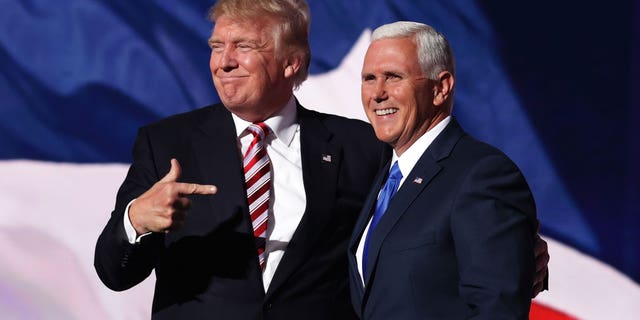 Trump said he had "one of the most successful presidencies in history," touting his "tax cuts, regulation cuts, the rebuilding of the military, right to try, and the strongest border in history."
"And we'll do it again, and I'll be able to do it very quickly," Trump said.
He said he's not worried about potential Republican candidates who could challenge him in 2024, some of whom served in his administration like former Vice President Mike Pence and former Secretary of State Mike Pompeo, or supported him in his past campaigns like Florida Gov. Ron DeSantis and South Dakota Gov. Kristi Noem.
"The more the merrier," Trump told Fox News Digital. "I know them all. I put them all there."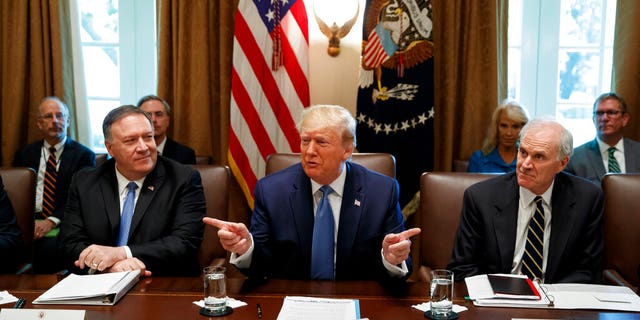 "Politics is a strange bedfellow," he said. "Most of them would be nothing without me, but I want them to do what they want to do. They will tell you we had the most successful presidency, perhaps, ever."
"But these are very ambitious people and I understand exactly where they're coming from," Trump told Fox News Digital. "The more the merrier."
TRUMP RESPONDS: BIDEN LEADING US TO 'BRINK OF WORLD WAR III,' VOWS TO REVERSE 'DISASTERS' IF ELECTED IN 2024
Trump remains the most popular and influential politician in the GOP.  Nearly every poll indicates Trump and DeSantis as the favorites, while Haley and other figures mulling Republican presidential runs are in the single digits.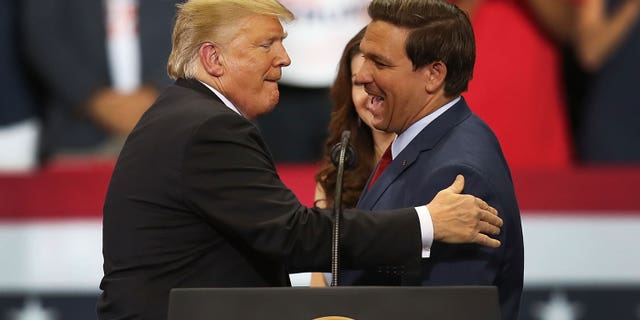 Haley, however, has been telling crowds that she's "never lost an election" and that "when people underestimate me, it's always fun."
TRUMP'S IN – SO IS HALEY – HOW LARGE WILL THE GOP 2024 FIELD GROW?
While DeSantis has routinely dismissed talk of a 2024 White House run, he has dropped hints of a possible presidential bid since his 19-point gubernatorial re-election victory in November.
Among the others making moves toward launching a campaign or seriously considering a Republican presidential run are Pence, who will travel to Iowa this week; Pompeo, who's currently on a book tour; now-former Govs. Larry Hogan of Maryland and Asa Hutchinson of Arkansas; Govs. Chris Sununu of New Hampshire, Kristi Noem of South Dakota and Glenn Youngkin of Virginia; former Gov. Chris Christie of New Jersey and former Rep. Will Hurd of Texas.
Fox News' Paul Steinhauser contributed to this report.